2021 Private and Group Lessons
| | Individual | 2 Students (Per Person) | 3 Students |
| --- | --- | --- | --- |
| Private Lesson – Half Hour | $65 | | |
| Private Lesson – 50 Minutes | $95 | $60 | $50 |
| Series of 3 50-Minute Lessons | $255 | $170 | $140 |
| Series of 6 50-Minute Lessons | $495 | $325 | $260 |
| Series of 10 50-Minute Lessons | $800 | $500 | $400 |
| Series of 3 Half Hour Lessons | $180 | | |
| Series of 6 Half Hour Lessons | $335 | | |
| Series of 10 Half Hour Lessons | $500 | | |
| Lesson Type | Individual |
| --- | --- |
| 30 Minutes | $65 |
| 50 Minutes | $95 |
| 3 – 50 Minute | $255 |
| 6 – 50 Minute | $495 |
| 10 – 50 Minute | $800 |
| 3 – 30 Minute | $180 |
| 6 – 30 Minute | $335 |
| 10 – 30 Minute | $500 |
| Lesson Type | Per Person |
| --- | --- |
| 50 Minutes | $60 |
| 3 – 50 Minute | $170 |
| 6 – 50 Minute | $325 |
| 10 – 50 Minute | $500 |
| Lesson Type | Per Person |
| --- | --- |
| 50 Minutes | $50 |
| 3 – 50 Minute | $140 |
| 6 – 50 Minute | $260 |
| 10 – 50 Minute | $400 |
Ladies Only Drop-In!
Hi Ladies! Come join us for a weekly session where there are NO BOYS ALLOWED! Different topics each week help to build skill and have more fun! There will be some classes in October that will run until after dark. We have some ways to create awareness even in the dark. So give it a "glow" and come join us!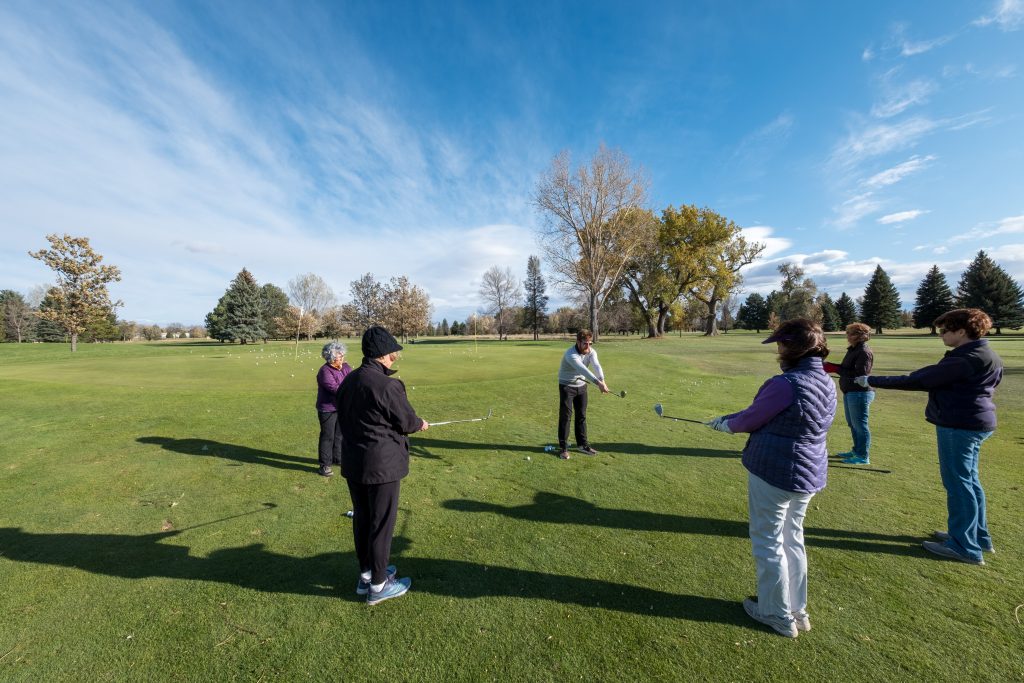 Parties and Events
Let's throw a party your guests are actually excited to attend! It's the perfect way to celebrate a birthday or to show your clients you care. No matter how many people RSVP, we have the perfect place to accommodate everyone. Go outside, have some drinks and mingle all while receiving PGA instruction for those on your invite list!
Email [email protected]